DJ School UK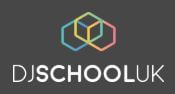 DJ School UK is a not-for-profit company, based in Leeds, with three clear missions:
1) Supply accessible, engaging and educational DJ and Music Production tuition, projects and workshops.
2) Use our activities to raise self-esteem and teach life-skills to the hard to reach, disadvantaged or otherwise vulnerable.
3) Raise the profile of our art form by formalising accreditation for DJs as musicians to levels equivalent to traditional instrumentalists.
We believe:
1) DJs are musicians.
2) The turntable is a musical instrument.
3) Learning to DJ can help people develop self-confidence, self-efficacy, communication, team-work and musical skills.
4) DJing is easy and accessible at first but can be as hard as you can handle. It is fun, rewarding, a pathway into all music and can lead to a wide range of careers.
Event Timeslots (7)
Silent Disco/DJ Tent
-
James Jordan
Silent Disco/DJ Tent
-
DJ Krypto
Silent Disco/DJ Tent
-
DJ Harry D
Silent Disco/DJ Tent
-
DJ Mad Hatter
Silent Disco/DJ Tent
-
Antonios
Silent Disco/DJ Tent
-
Harvey T
Silent Disco/DJ Tent
-
Fingaz